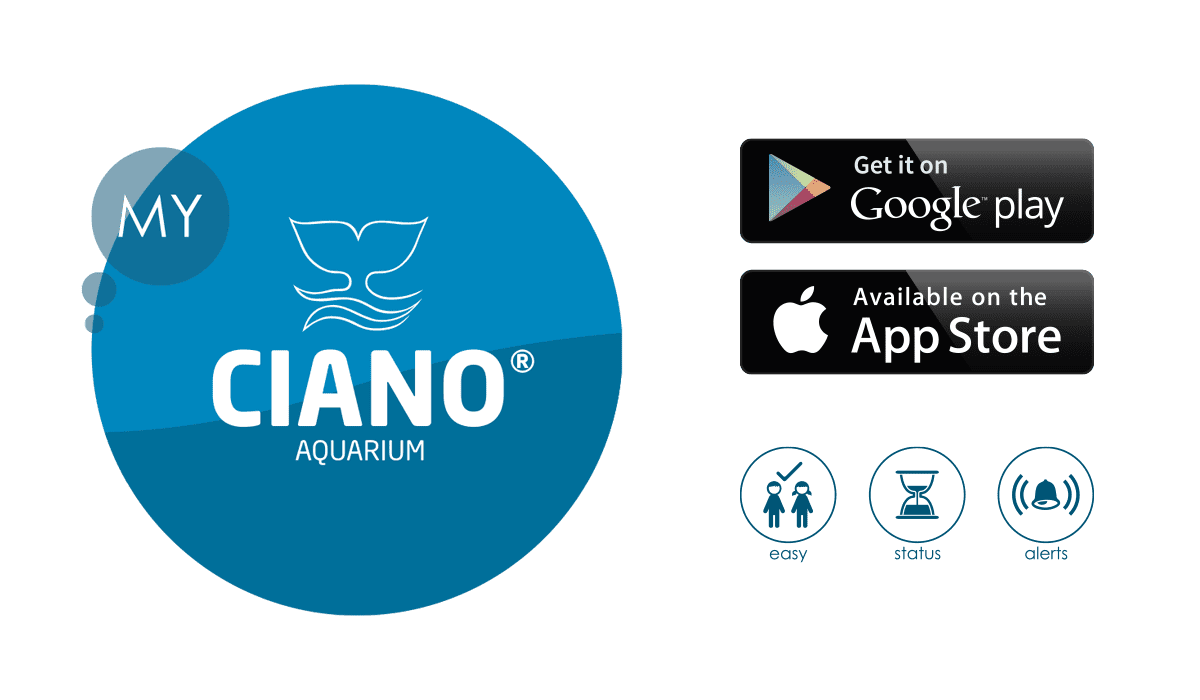 22 Sep

APP MY CIANO

Simple and easy!

Ciano Aquarium® is proud to present the application My Ciano. This application was created to improve aquariums and make looking after them easier. It performs simple management of your aquarium filtration system, allowing real-time monitoring of consumables and sending you alerts when these need renewal.

Download now!

GOOGLE PLAY – ANDROID

APP STORE – IOS

Main Functions
Aquarium management;
Consumables Management;
Real-time monitoring of the use of consumables;
Alerts for renewing consumables.
How does it work?
Create your aquarium and add the consumables you intend to use (enter the codes on the packaging of the filter or consumable, these can be found next to the bar code and are highlighted by a green background or on the Instructions guide), then click finish.
You can now access your aquariums and the consumables added to them via the main menu.
The state of your consumable is indicated by a status bar. You will receive gradual alerts as consumables approach the end of their lifetime in the form of:
A visual display of a green, orange or red fish icon.
Notifications (text sound).
You can renew or delete any consumable at any time by clicking on the respective buttons next to the status bar.
Example: Aquarium name: Lounge Aquarium
APP CODE: COM123456 (see packaging or Instructions guide)
Every time the code is entered, an image and description of the product is displayed. Click OK to validate and then click add. Repeat to add more consumables, or click finish.
Languages
• Available in English, French, Portuguese and Spanish.